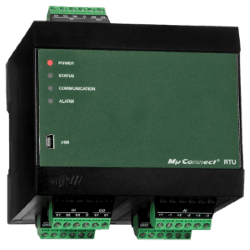 Mµ Connect is a combined pump controller and Remote Telemetric Unit for smart monitoring and controlling of water pumps.
It includes advanced energy optimization, data collection and communication features that make water management easier than ever.
Designed primarily for pumping stations and small water treatment plants, Mµ Connect controls pumps, measures and record overflows, monitors filters, raw water pumps and booster pumps for water supply and much more. All by use of the standard build-in features.
Mµ Connect has build-in Wi-Fi and can be configured either via the PC program Connect Link or controlled directly from a smartphone using the MJK Connect App.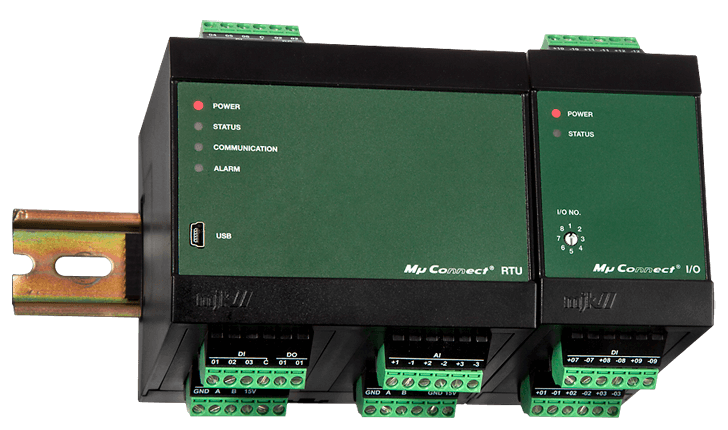 The I/O Module is connected using a DIN rail bus. This makes physical mounting very easy.
The wide selection of I/O Modules allows a simple and safe configuration to simple alarms status devices or even multiprocess control PLS devices.
The I/O Module is powered using the DIN-bus rail system, hence no separate power supply is needed.
Features
Specifications
Documents
Features
Intelligent pump monitoring
Large number of input/out via I/O modules
Energy optimized pump control
Built-in pump capacity calulation
State machine for individual programming
Filter rinsing
Works with analog and digital level/pressure transmitters
Interlock w. stop pumps or start/stop level offset
Storm flow calculation with time, number and volume
Logic functions (control word) for individual control, combination of alarms and more
Specifications
Documents