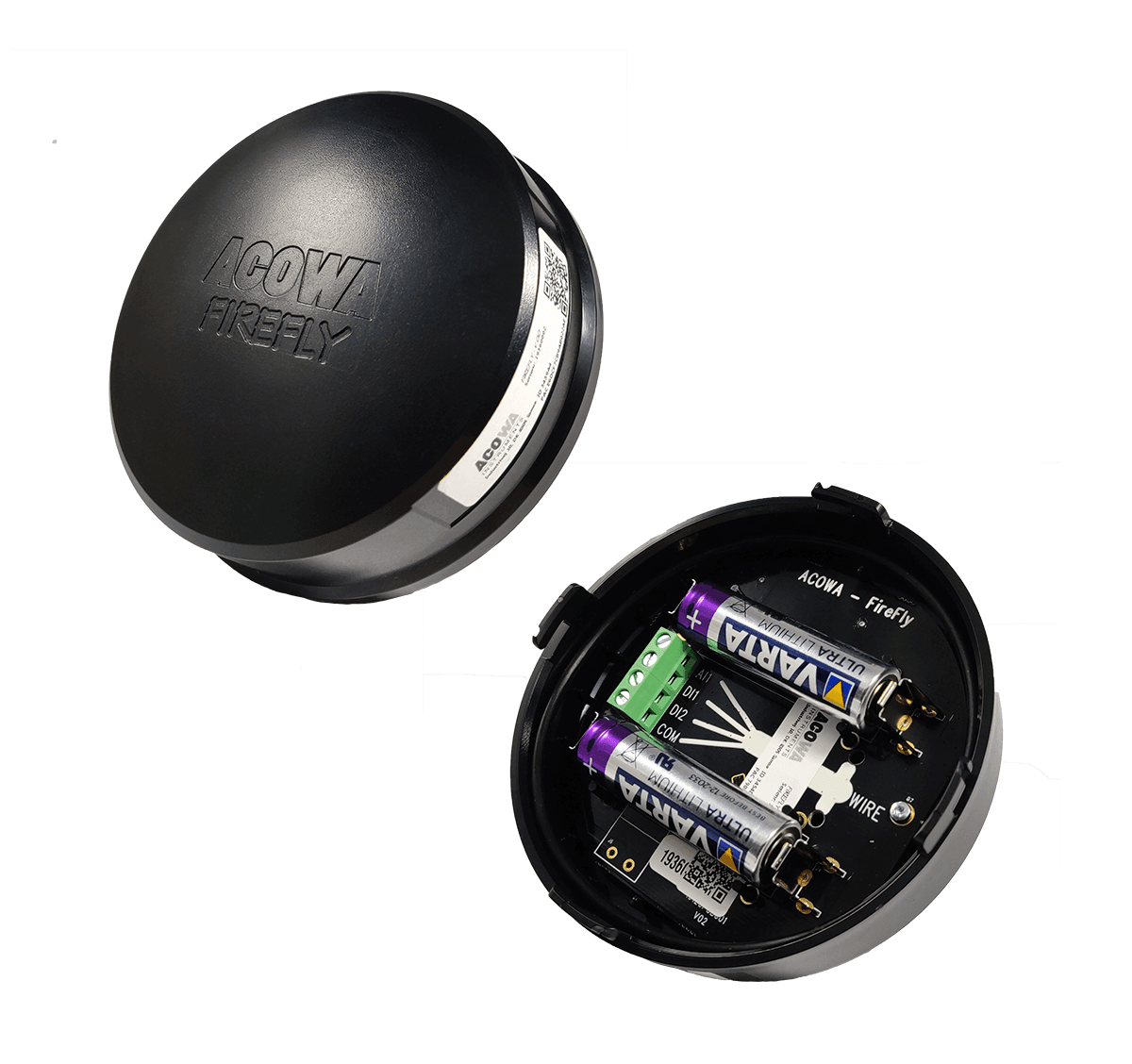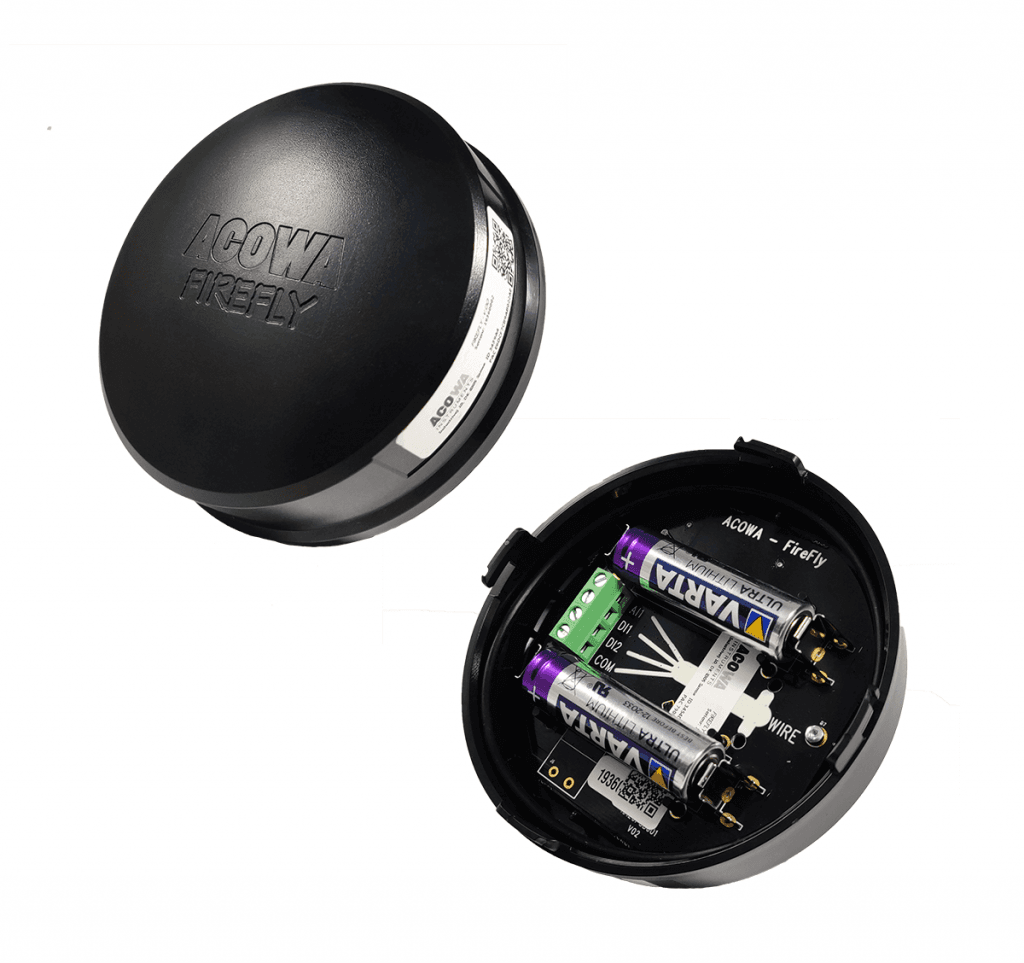 FireFly - Pump Running Alert
FIREFLY is designed in a robust industrial design. FIREFLY can be supplied with 2 lithium AA batteries, with an expected lifetime of at least 5 years.
FIREFLY is designed for use as a simple alarm unit, according to the term "The local red alarm lamp has become intelligent". FIREFLY is a battery-powered intelligent alarm device that can replace the existing red alarm lamp, which means, pump and high-water alarms are sent directly to the SRO system via the use of Sigfox communication. With the the help of an external power coil, it can also detect the number of starts and operating time for the pump.
FIREFLY communicates via SigFox IOT protocol and can be delivered with 5 year Sigfox prepaid subscription.
Features
Specifications
Documents
Features
FIREFLY comes with 2 digital inputs and 1 analogue input 0-10V DC. This is used for measuring pump current for the detecting of number of starts and operating time in total values, as well as possibility for pump status (On or OFF), in a 5 minutes resolution. This is only with the use of a external power coil.
Specifications
Documents