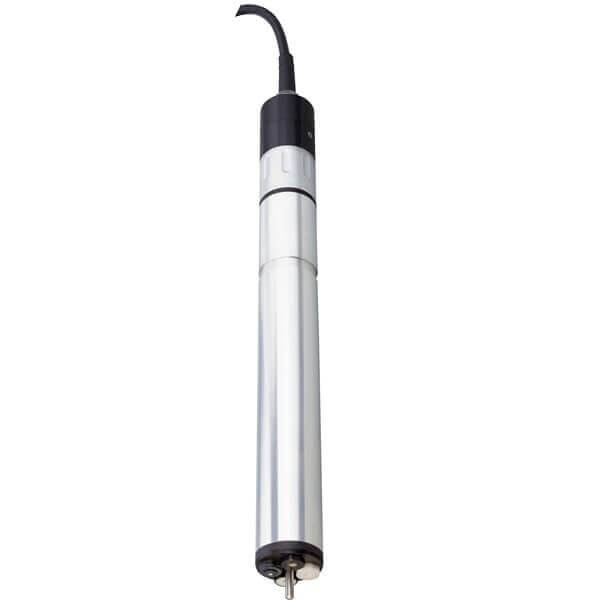 Digital ISE sensor for NH4 and NO3, connectable to the IQ SENSOR NET. Ion selective measurement of ammonium and nitrate free of reagents with automatic compensation of potassium/chloride with the VARiON® Plus 700 IQ.
These especially stable electrodes ensure long operation times and a simple cleaning method. To measure, simply install the respective electrode into the IQ SENSOR NET, everything else will take place automatically. In the measured value display, the values that have already been compensated, are displayed, you can select potassium or chloride output. These values also stand for the signal output per 0/4-20 mA output or digital output (Profibus, Modbus RTU, Ethernet/IP, Modbus TCP) is directly available.
New: Measurement of media with high ammonium load. When thickening or dehydrating wastewater treatment sludge, the so-called centrate water is generated. This water has an especially high amonium content. The centrate water is not drained but rerouted into the wastewater circuit of the system or directly broken down into elementary nitrogen (deammonification). In both cases, the determination of the NH4 freight is very important for an optimal process run. High NH4 concentrations of up to 2000 mg/l can now be determined directly in the medium by means of the Varion®Plus 700 IQ, in centrate water as well as in process waters!
Features
Specifications
Documents
Features
Ammonium and nitrate measurement directly in the process
Simultaneous compensation of potassium, chloride
No sampling, reagent-free
Calibration free, long-term stability
Specifications
Documents