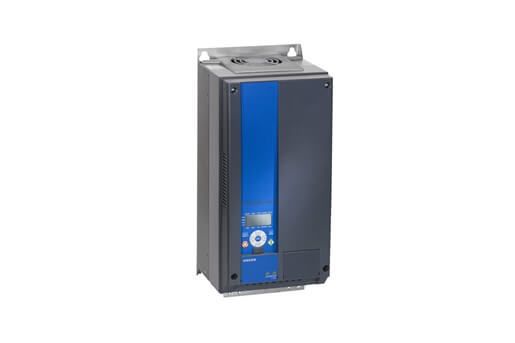 VACON® 20 comes with compactness and programming functionality that makes it one of the most easily adaptable drives available for OEM applications.
The VACON® 20 has a built-in PLC functionality according to IEC 61131-1 which brings cost savings to the user. For the OEM or machine builder it is easy to change the software logic of the drive to adapt to their own control needs.
The VACON® 20 supports of a wide variety of fieldbus connections. Enables effective machine integration, eliminating the need for external fieldbus gateways and parallel I/O connections.
With the optional copying module, parameter configurations can be copied into the VACON® 20 during the installation phase with no need for mains power – saving both time and effort.
Features
Specifications
Documents
Features
Individual and customized control due to built-in PLC functionality
Optimized performance in demanding environments thanks to unique passive cooling system
Fits into the tightest of spaces due to its slender economical design
Supports asynchronous induction as well as permanent magnet synchronous motors
Dedicated functionality to improve flow control in building-automation applications
Specifications
Documents